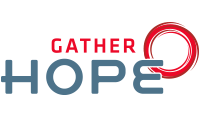 To be a Christian is to be in community - when you believe in Jesus, when you are baptized in water and in the Spirit, you are made a part of the community of God's family throughout the ages and around the world. God designed it this way so that we could together become more complete in our faith as we rejoice and suffer, celebrate and mourn, confess our need for Jesus and receive the gift of His love. It's not about "going to church", but that all followers of Jesus "are the church" - and the church is incomplete without you! To that end, at Hope we gather together regularly to worship God, admit our need for His love, receive His grace, hear teaching from His Word, and to be encouraged in friendships with other followers of Jesus. Our worship gatherings are one of four essential ways we "walk in the Hope of Jesus".
Please find below our past schedule of in-person worship gatherings to learn more about Hope's worship life and culture pre-pandemic.
----------------------------------------------------------------------------------------------
At Hope we gather together as a community every Sunday at 9:00 AM and 10:30 AM. Students and teachers in our school ministry also gather at various times during the week for worship, and Hope staff also lead a worship gathering at Bridge Park retirement facility twice per month on Sunday afternoons.
9:00 AM People gather at this time to enjoy the richness of a variety of more structured liturgical settings, including energetic singing of the many great hymns that have given voice to faith in Jesus throughout the last several centuries. The Lord's Supper is celebrated weekly. The Hope Choir performs at least once per month for most of the year.
10:30 AM People gather at this time for a more relaxed atmosphere leading people in worship of God with many of the most recently written worship songs of our time. The music is accompanied by a full band including guitars, drums, keyboards and vocalists. The Lord's Supper is celebrated weekly. Children in Preschool through 2nd grade are invited to attend a special age-appropriate "Children's Church" during the message. A supervised nursery is available from 9:30- noon on Sunday mornings for children ages 3 months to 36 months. It is staffed by our nursery coordinator and volunteers. Pagers are available for parents upon check-in.
2:00 PM, 2nd and 4th Sundays of the Month: Residents and guests of Bridge Park retirement facility gather for a simple worship time led by Deacon Dan Jackson. The Hope Choir occasionally performs.
Hope School Worship Chapel: Our Hope School students gather at various times throughout the week to worship - parents of current students are welcome to gather with students for worship at these times.
Seasonal Worship: People gather for six Wednesdays before Easter each year at 7:00 PM for a brief blended worship time to reflect on the life, suffering, death and resurrection of Jesus. Occasionally, additional worship gatherings are available at other times of the year and on other days of the week as well.