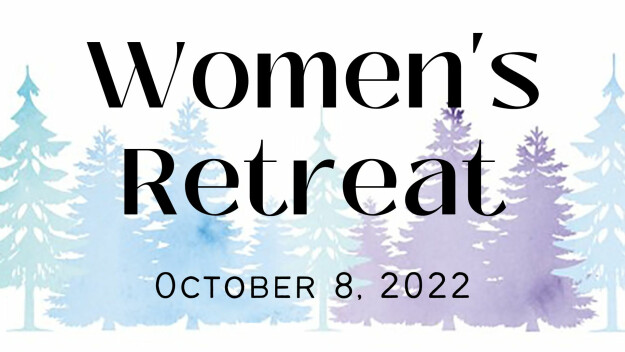 Women's Retreat
Saturday, October 08, 2022
Join us on Saturday, October 8, 10:00 am - 4:00 pm for a one day retreat at Camp Long where we meditate on the words of Psalm 46:10.
"Be still and know that I am God."
We will share in worship and Bible study with dear sisters in Christ. We will also participate in chair yoga, make amazing crafts, and go on walks in the beautiful forest at Camp Long.
Box lunches will be provided by Husky Deli (gluten-free options available). Lunch and all of the activities of the day will take place in the large meeting room at Camp Long lodge.
Cost covers: box lunch, crafts, prepackaged snacks, and much more!
$50 (before September 1) Early Bird Special or $60 (after September 1).
Plan ahead and get the Early Bird Special!
Registration available HERE!