Let's be honest: life can be difficult on a good day and brutal at the worst. One of the results of this reality is that our faith and hope can end up dampened, diminished and almost destroyed. That's where renewHOPE events come in - these are transformational experiences that have proven over time to renew great hope in people's hearts. Some of these take place in an intensive format of a half day, whole day, or weekend, while others take place weekly for a series of sessions. These events are so powerful that we consider them "core" experiences - they are so important that everyone is encouraged to participate in each one at least once in their life (although repeat attendees are welcome!) If you're longing for a renewed sense of hope for your heart, mind, and soul, these events are for you!
Marriage Enrichment Weekend - March 4, 2017
Men's Intensive - based on the message of The Intensive from Morgan Snyder and Ransomed Heart, for men in their late 20s-early 40s - May 19-21, 2017
Men's Boot Camp based on the message of Wild At Heart - June 2 - 4, 2017
Men's Fall Retreat - featuring speaker Jim Masteller, September 29 - October 1, 2017
Women's Captivating Retreat - based on message of Captivating - Spring 2017
Financial Peace University - begins January 2017 - registration begins soon. This is a life-changing 9 week course featuring video teaching from financial guru and syndicated radio host Dave Ramsey.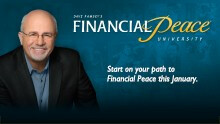 Women's Retreat - October 2017