Let's be honest: life can be difficult on a good day and brutal at the worst. One of the results of this reality is that our faith and hope can end up dampened, diminished and almost destroyed. That's where renewHOPE events come in - these are transformational experiences that have proven over time to renew great hope in people's hearts. Some of these take place in an intensive format of a half day, whole day, or weekend, while others take place weekly for a series of sessions. These events are so powerful that we consider them "core" experiences - they are so important that everyone is encouraged to participate in each one at least once in their life (although repeat attendees are welcome!) If you're longing for a renewed sense of hope for your heart, mind, and soul, these events are for you!
New Frontiersmen Zoom Gatherings - Starting Tuesday October 6th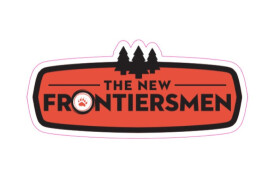 Becoming a King book trailer — Morgan Snyder from Ransomed Heart on Vimeo.
When is God able to entrust a man with power? Join us for six weeks on Tuesday nights starting on October 6th for a series of Zoom gatherings digging into Morgan Snyder's brand new book, Becoming a King - in it Morgan speaks unabashedly to men, teaching them the life-changing truth about the power that God intends for them to responsibly step into for his Kingdom. Come discover the path to restoring your heart! There will also be guided times of personal reflection and time in breakout rooms for conversation with other guys around the digital campfire.
In his endorsement of the book, Oscar-nominated screenwriter, film producer, and director of Braveheart Randall Wallace says this: "I'm always reluctant to write blurbs for books, and I didn't want to write an endorsement for Becoming a King - but then I read it. It's not sanctimonious advice written by somebody who's never had his knuckles bloody or his hands dirty or his heart broken; it's the honest account of a man who's been where every man needs to go sooner or later. I don't like to sign my name to things that don't matter. This matters."
CLICK HERE for more info on Becoming a King.
CLICK HERE to REGISTER ONLINE TODAY! (a physical copy of the book and study guide will be mailed to you once you register). Feel free to share this info with other guys you think may be interested. Questions? Contact Pastor Peter.
We are sad to announce that we will not be able to have our annual fall men's retreat this year due to COVID-19 restrictions. However, in addition to the online Zoom gatherings described above, we are also planning some local-ish, socially distanced, in-person opportunities for this fall. Watch for more information soon.
Women's "Known" Tuesday Evening Retreat Follow UP
As a follow up to the retreat, you are invited to join the discussion for three Tuesday evenings.
Tuesday, October 13 at 7:00 pm. Those who watched the "Known" retreat will share their insights and discoveries in small group Zoom rooms.
Tuesday, October 20 & 27 7:00 pm- Watch one of the 20 minute "Known" presentations. Then, break into small group Zoom rooms for discussion. (All of the presentations will be available until October 31.)
"Known" was produced by Life Promotions, a para-church organization based in WI whose mission is to share the Gospel of Jesus.
CLICK HERE to sign up to receive the link to the Zoom Room.
Questions: Contact
Women's Captivating Retreat-based on message of Captivating - TBA
Marriage Enrichment Weekend - TBA
Financial Peace University - Held Annually. This is a life-changing 9 week course featuring video teaching from financial guru and syndicated radio host Dave Ramsey.