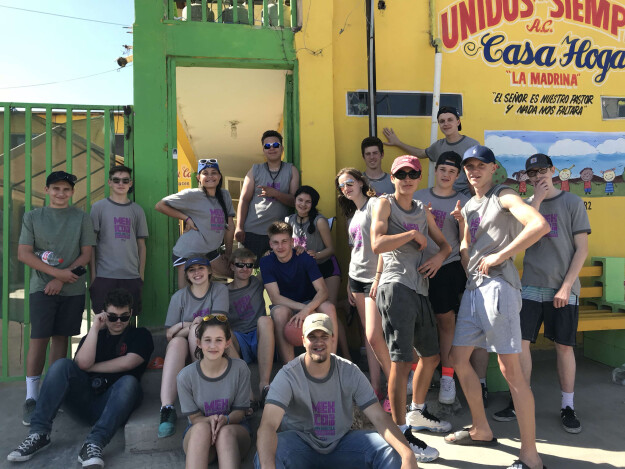 MMT2020
Thursday, June 25, 2020 - Thursday, July 02, 2020
MMT is an incredible opportunity that happens once every 3 years. Basically we head down to Tijuana to build houses; however, it's much more than just that!
Our youth's eyes are opened to some striking realities in the world. We build a house for a family and when I say a house, it's more like a 12ft by 24ft shed; but the families LOVE it and are so grateful for what our youth accomplish in only a week! We stay at the Orphanage and play, hangout, and learn more about the orphans and the Orphanage's story. We have 5 solid veteran leaders going and I hope to have one more, who can cook (if you're interested, let me know!)
"God breaks down walls to build them back up"
BUT - it's time to make a decision. I need to book plane tickets and get fundraising rolling. There are two steps to completing registration. (1) is a simple survey to help me and my team understand everyone who's going and then (2) the actual registration. Follow the link below to the survey. After you have completed the survey it will redirect you to the registration form. Please have your student(s) fill out the survey. Please submit by Jan 31st. Let me know if you are 100% but just need more time.
Register/Survey: HERE
MMT 2020
What: Mission Trip to build houses
Where: Tijuana
When: June 25-July 2
Fun: DISNEYLAND