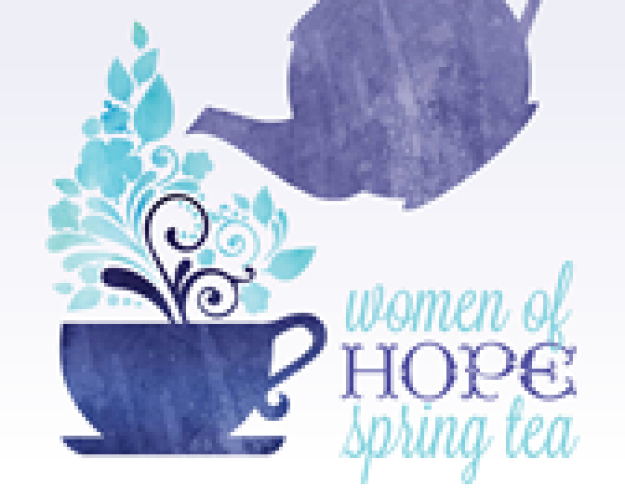 Women's Spring Tea Registration!
Thursday, March 23, 2017, 12:00 AM - Monday, May 01, 2017, 12:00 AM
WOMEN OF HOPE SPRING TEA - SATURDAY, MAY 13, 2:00 P.M.
This beautiful tea is sure to be a special time for women and girls of all ages. Scrumptious fare, including gluten-free items, catered by Judy Burbrink. This is an event you won't want to miss! Plan now to invite your mom, daughter, grandma, or other special women in your life. Limited seating! Reservations taken until full or no later than May 1st.
Early bird special through April 24: Adults: $15, Girls under twelve: $10
Reservations after April 24: Adults: $18, Girls under twelve: $12
SPRING TEA MISSION SPOTLIGHT - This year's focus is an organization called R.E.S.T. (Real Escape from the Sex Trade). We want to reach out in a tangible way. To find out more, go to their website: iwantrest.com. Get Involved! In April we will be collecting new bras, underwear, and black leggings as a tangible way to show our support. To contribute, please bring items, any size, for young women to the Commons. Mark for "REST."