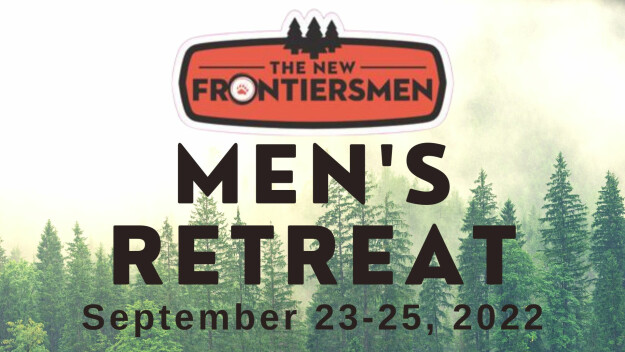 Men's Retreat
Friday, September 23, 2022 - Sunday, September 25, 2022
It's been a tough two years. I encourage you to make time for our first full Men's Retreat since before the pandemic this Fall from September 23-25th.
Get away from it all for a weekend at the edge of the Glacier Peak Wilderness Area at Tall Timber Ranch with a bunch of other guys! Experience times of adventure, worship, teaching, rest, personal reflection, and laughter around the campfire with other guys. Our retreat will be centered around the message of the book Fathered by God by John Eldredge.
Here is a summary of the book: There is a path leading to authentic manhood, cut by men who have gone before us, sons following in the footsteps of their fathers, generation after generation. There are perils along the trail, even disasters - all the more reason to rely on the guidance of a Father who has gone before.
But in an age when true fathers are in short supply, how do you find the path to manhood? How do you steer clear of the dangers?
John Eldredge calls men back to a simple and reassuring truth: God is our Father. In life's trials and triumphs, God is initiating boys and men through the stages of manhood from Beloved Son to Cowboy to Warrior to Lover to King to Sage.
Fathered by God maps out the path of manhood - not more rules, not another list of principles, not formulas, but a sure path men have followed for centuries before us.
Find that path and become the man God sees in you.
This event takes place at Tall Timber Ranch by Lake Wenatchee (about 2.5 hours from West Seattle). CLICK HERE TO REGISTER online. Contact pmueller@hopeseattle.org if you have questions or need more information. See you in the mountains!