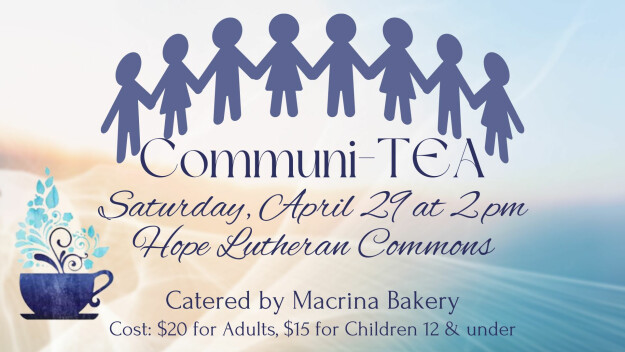 Women of Hope Spring Tea
Saturday, April 29, 2023, 2:00 PM - 5:00 PM
WOMEN OF HOPE SPRING "COMMUNI-TEA", SATURDAY, April 29, 2:00 P.M.
We're excited to gather together for this beautiful tea once again! It will be a special time for women of all ages to share in love, laughter, conversation and a common purpose.
Scrumptious fare will catered by Macrina Bakery.
Our mission focus this year is our West Seattle Community. We will be hosting a guest speaker from Westside Baby and also hear from a representative from the West Seattle Junction about our local neighborhood.
We will be collecting monetary donations along with baby wipes & diapers (Sizes 4,5 & 6) for Westside Baby.
The cost is $20 for adults and $15 for girls 12 years old and younger.
The last day to register is Sunday, April 23.
CLICK HERE to Register!